Chennai -
SEZ

City Overview - Chennai
Chennai, often considered to be the gateway to southern India, is known for its robust economy, traditional culture, spectacular temple complexes, and a long coastline. The city's economic activity prior to the IT boom in the 2000s was primarily driven by trading, portcentric business, and the engineering and manufacturing sectors.
The city was one of the early movers in tapping the potential of the technology sector in India. The IT and ITeS sectors took off in Chennai with the completion of TIDEL Park along the Rajiv Gandhi Salai in 2000. Further, the government actively promoted Rajiv Gandhi Salai as the designated 'IT Corridor' of Chennai.
Apart from these government designated flagship projects along the IT Corridor, additional factors – such as the easy availability of large land parcels at competitive rates, an increasing talent pool, relaxation in FSI and a swift approval process – encouraged private developers to establish IT parks and SEZ developments along this corridor. Chennai today accounts for approximately 15% of the country's total IT workforce, with TCS, HCL, Honeywell, Wipro, Infosys and Cognizant being some of the major IT players in the city
Decadal Population Growth
7.77%
Proposed CMA Area
8,878 SQKM
Ease Of Living Ranking
NO.2
Chennai is already touted as the "SaaS Capital of India" with 5 of the Top 10 companies are located in Tamil Nadu. Chennai contributes bulk of India SaaS revenues and accounts for 50% of the talent in SaaS. India's one and only flagship SaaS conference "SaaSBoomi" happens in Chennai every year.
Tamil Nadu, with its largest pool of engineers and analytical capabilities, there's a great opportunity to attract more investments in emerging technology areas like analytics, cloud, Artificial Intelligence, Blockchain, etc
Key Highlights

KEY ECONOMIC DRIVERS
Automobile and Auto Parts Manufacturing, IT and ITeS, BFSI and Healthcare with presence of 40+ Fortune 500 companies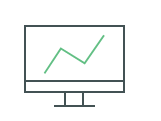 IT/ITES
Chennai is a stellar performer in IT/ITeS and has earned the name "SaaS (Software as a Service) capital of India"

MANUFACTURING HUB
Regarded as the 'Detroit od India' owing to the presence of robust automobile industry

30% AND 40%
The city is base to around 30% of India's automobile industry and 40% of auto components industry

7% OF GDDP
Chennai contributes 7% of Gross District Domestic Product to the State GDP

6% LARGEST AREA
6th largest urban agglomeration in India and the most densly populated city in the state

593 Engineering Colleges
Infrastructure & Connectivity
| Mode of Transport | Details |
| --- | --- |
| Road | 4 National Highways connecting to neighboring states like Kerala, Karnataka, Andhra Pradesh. Thiruvallur, Kancheepuram, Villupuram, Chengalpattu are connected to Chennai by State Highway |
| Rail | Dr. MGR Central Railway station is the busiest station in South India and it also connects Sub Urban rail network providing connectivity to Tambaram, Chengalpet and Tirumapur in the outskirts of the city |
| Air | Chennai International Airport (MAA) is the fourth busiest airport in India in terms of passenger traffic after Delhi, Mumbai and Kolkata and third busiest in terms of cargo handling |
Chennai also has seamless connectivity via public transport systems like metro rail, sub urban trains and MRTS connecting to various parts of the city.
Proposed Physical Infrastructure
Development of Greenfield airport with a proposed area of ~5000 acre near Parandur. It is expected to be complete between 2028 – 2030.
Chennai Metro Rail phase II is expected to be completed by 2026 – 2028 and is expected to ease connectivity from CBD to key markets in the South, North and West regions of the city
Kilambakkam Bus Terminus is proposed to be Asia's largest intercity bus terminus - the project is developed on 44.74 acres and completion is expected by 2021 / 2022
Chennai Bangalore Industrial Corridor (CBIC) is an upcoming mega infrastructure project of Government of India covering the states of Tamil Nadu, Andhra Pradesh & Karnataka. The influence region of the industrial corridor covers approx. 91,059 sq.km
REAL ESTATE PRICING
CBD: INR 15,000 – 20,000 / sft
Off CBD: INR 12,000 – 15,000 / sft
Sub-Urban: INR 8,000 – 12,000 / sft
Peripheral: INR 3,000 – 5000 / sft
CBD: INR 85 – 90 / sft / month
Off CBD: INR 75 – 80 / sft / month
Prime IT Corridor: INR 90 – 95 / sft / month
Other peripheral regions: INR 35 - 50 / sft / month
| Parameters | Details |
| --- | --- |
| Location | Sholinganallur |
| Area | 377.08 acres |
| Investment | INR 258.56 crore |
| Land Cost for 99 years lease | INR 13.07 crores per acre |
| Key Tenants | Wipro, HCL, Tech Mahindra, Ford Motors Pvt. Ltd, Cognizant Technology Solutions, Sutherland Global Services, Tamil Nadu Electricity Board |
| Tenant Profile | Software Development, Maintenance and Testing, Consulting and Business Process Outsourcing |
| Key Advantage | Established IT / ITeS destination Lower real estate cost in compariosn to other metros Presence of abundant talent pool Excellent connectivity |
| Upcoming | 2.33 lakhs sq.ft IT Tower work is in progress |
| Estimated completion | 2022 |
Contact us
Details Will be available Soon....