Madurai -
SEZ

City Overview - Madurai
Madurai is a prime location for automobile and auto ancillary manufacturing units. Major industries include manufacturing food products and Textile. The city has excellent manpower base and houses 2 IT SEZs developed bt ELCOT.
Decadal Population Growth
17.95%
Key Highlights

KEY ECONOMIC DRIVERS
Manufacturing food products & textile industry are the major industries of the city

2ND LARGEST AREA
2nd largest corporation city by area and third largest city by population in Tamil Nadu

RUBBER GROWING AREA
One of the few rubber growing regions in India and consists of many rubber based industries

4% OF GDDP
Madurai contributes 4% of Gross District Domestic Product to the State GDP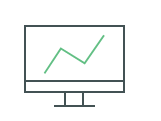 IT/ITES
Madurai is promoted as a second-tier city for IT and some software companies like Honeywell Technology Solutions have opened Centres in Madurai

30 Engineering Colleges
Infrastructure & Connectivity
Mode of Transport
Details
Road

There are 4 national highways

NH 45b connects to Trichy

NH 208 connects to Kollam

NH 49 connects to Rameshwaram

NH 85 which connects Thondi with Kochi via Madurai

There are 3 State Highways

SH 32 connects Madurai and Tuticorin

SH 33 connects Madurai and Ramanathapuram

SH 72 connects Madurai and Dindigul

Maatuthavani bus terminus is an inter-city terminus that provides connectivity to various cities.

Rail
Madurai Junction is one of the most important railway stations in Tamil Nadu and connects to all major cities of the State
Air
Madurai International Airport is situated at Valanendal at a distance of approx.12 kms from the city. It offers domestic flight services to major cities in India and flights to international destinations such as UAE, Colombo, etc.
Proposed Physical Infrastructure
A ring road is proposed by NHAI which connects all the Southern districts in the State. The State government will build a 32.1 km ring road on the northern part of Madurai city
The following are the Industrial Corridors proposed between Madurai and other cities:
Madurai-Thoothukudi Industrial Corridor is proposed as Manufacturing and Business Regions (MBIR) with an investment of INR 31,000 Crores
Madurai-Thoothukudi Industrial Corridor is also proposed as Agri-Business Investment Region(ABIR) with an investment of INR 5000 Crores
Coimbatore - Madurai industrial corridor with an investment of INR 10,000 Crores
REAL ESTATE PRICING
CBD: INR 5,500 – 6,500 / sft
Other regions: INR 2,500 – 3,000 / sft
CBD & Other regions – INR 2 – 25 / sft / month
| Parameters | Ilandhaikulam Park | Vadapalanji Park |
| --- | --- | --- |
| Location | Ilandhaikulam | Vadapalanji |
| Area | 28.91 acres | 245.17 acres |
| Investment | INR 34 crore | INR 70 crore |
| Built up area | 60,652.39 sq.ft | 70,139 sq. ft |
| Land Cost for 99 years lease | INR 30 lakh per acre | INR 15 lakh per acre |
| Monthly rental charge for Warmshell space | INR 22.17 per sq.ft +applicaable maintenance charges | INR 15.05 per sq.ft + applicable maintenance charges |
| Key Tenants | Honeywell, HCL Technologies, Chella Software, TNEB, Rebar Design, Galaxy Infotech, SBL Knowledge Services Ltd, Neeyamo Enterprises Solutions Pvt. Ltd., Profizio IT Solution Private Limited | HCL, Chain sys Software Exports Pvt. Ltd, Pinnacle Infotech Solutions, Neeyamo Enterprise Solutions, NeeyamoWorks Technologies Pvt Ltd, Jobin and Jismi IT Services LLP, Sashma Global Private Limited , OSIZ Technologies Private Limited, ACCESS Healthcare, Global Associates & Optisol Business Solutions Private Limited |
| Tenant Profile | Consulting, Application development, BPO and Digitization of data | Consulting, Payroll processing and Digitization of data, Global BIM Leaders, Cloud ERP Implementation, E-Commerce Development, Engineering services for industyrial and manufacturing & Mobile applications |
Contact us
Incharge of Madurai and Tiruchirappalli IT parks Stationed at Madurai.
N.Bhuvaneswari
ELCOT
Phone & Fax:
+91-44-66401400
nbhuvana[at]elcot[dot]in