Coimbatore -
SEZ

City Overview - Coimbatore
Coimbatore is the 2nd largest Urban agglomeration after Chennai in Tamil Nadu. Textile industry is the major industry of the city and accounts for 80% of the textile machines manufactured in the country.
It is one of the most important Tier II city as IT hub in the State attracting leading IT companies and technology service providers.
Decadal Population Growth
19.06%
Key Highlights

MANCHESTER OF SOUTH INDIA
Contributes 25% of total Yarn production in Tamil Nadu and houses numerous textile industries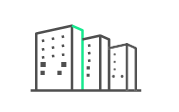 2ND LARGEST AREA
Second largest urban agglomeration after Chennai in the state of Tamil Nadu

INDUSTRIAL ACTIVITY
Diversified in to textile machinery, manufacturing, general engineering and automobile parts manufacturers, etc.

6% OF GDDP
Coimbatore contributes 6% of Gross District Domestic Product to the State GDP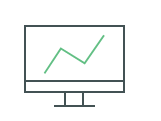 IT WORKFORCE
Witnessing significant IT/ITeS activity from the late 2000s & the early part of this decade

EDUCATION INFRASTRUCTURE
Hub for nurturing skilled talented pool primarily attributed to the presence of large number of well-know technical and medical education institutions

67 Engineering Colleges
Infrastructure & Connectivity
Mode of Transport
Details
Road

The city has six major arterial roads and three National Highways

NH-47 that connects Kanyakumari and Salem

NH-67 that connects Mysore and Nagappattinam

NH-209 that connects Bangalore and Dindigul

Rail
Coimbatore Junction is the second busiest railway station after Chennai in Tamil Nadu. It connects to major cities in Tamil Nadu and other States
Air
Coimbatore airport is the second busiest airport after Chennai with excellent domestic and international connectivity. It lies at a distance of 12 kms from city Centre
Proposed Physical Infrastructure
Airport Expansion is planned on Coimbatore airport to accommodate growing demand. Additional terminal building, 20 aero bridges etc. are proposed for expansion
A greenfield road project of 182.5km is proposed by NHAI connecting Coimbatore to Karur
Coimbatore Salem industrial corridor as manufacturing and business investment region is proposed which will be focused on heavy industries in Tirupur and Salem districts bringing in employment opportunities in addition connecting the industrial areas and other hinterland with an investment of INR 7200 Crores
Coimbatore – Salem Industrial Corridor is also proposed as an Agri-Business Investment Region(ABIR) with an invest of INR 4800 Cr
Coimbatore – Madurai Industrial Corridor and the Triangular Corridor proposed between Chengelpet- Coimbatore and Thootukudi will bring in more investments and employment
High speed rail connecting Chennai- Coimbatore- Madurai and the Industrial Corridors is proposed to facilitate transportation of goods and raw materials. It also catalysts high rate of urbanization
REAL ESTATE PRICING
CBD: INR 7,000 – 12,000 / sft
Other regions: INR 3,500 – 7,000 / sft
CBD – INR 50 – 60 / sft / month
Other regions – INR 35 – 40 / sft / month
Parameters
Details
Location
Vilankurichi
Area
61.59 Acres
Investment
INR 210.45 crore
Land Cost for 99 years lease
INR 8.75 crores per acre
Key Tenants
M/s.Wipro and M/s. Tidel Park Coimbatore Limited
Tenant Profile
Software Development, Maintenance and Testing, Consulting and Business Process Outsourcing
Key Advantage

One among the fastest growing Tier-II Cities in India Excellent connectivity to other key cities

Availability of skilled manpower at competitive costs in comparison to other metro cities

Upcoming
2.66 Lakhs Sq.ft. IT Tower work is in progress
Contact us
Details Will be available Soon....